Regular price
$179.87 USD
Sale price
$99.99 USD
Unit price
per
Sale
Sold out
GLUTEN FREE

GMO Free

100% VEGAN
View full details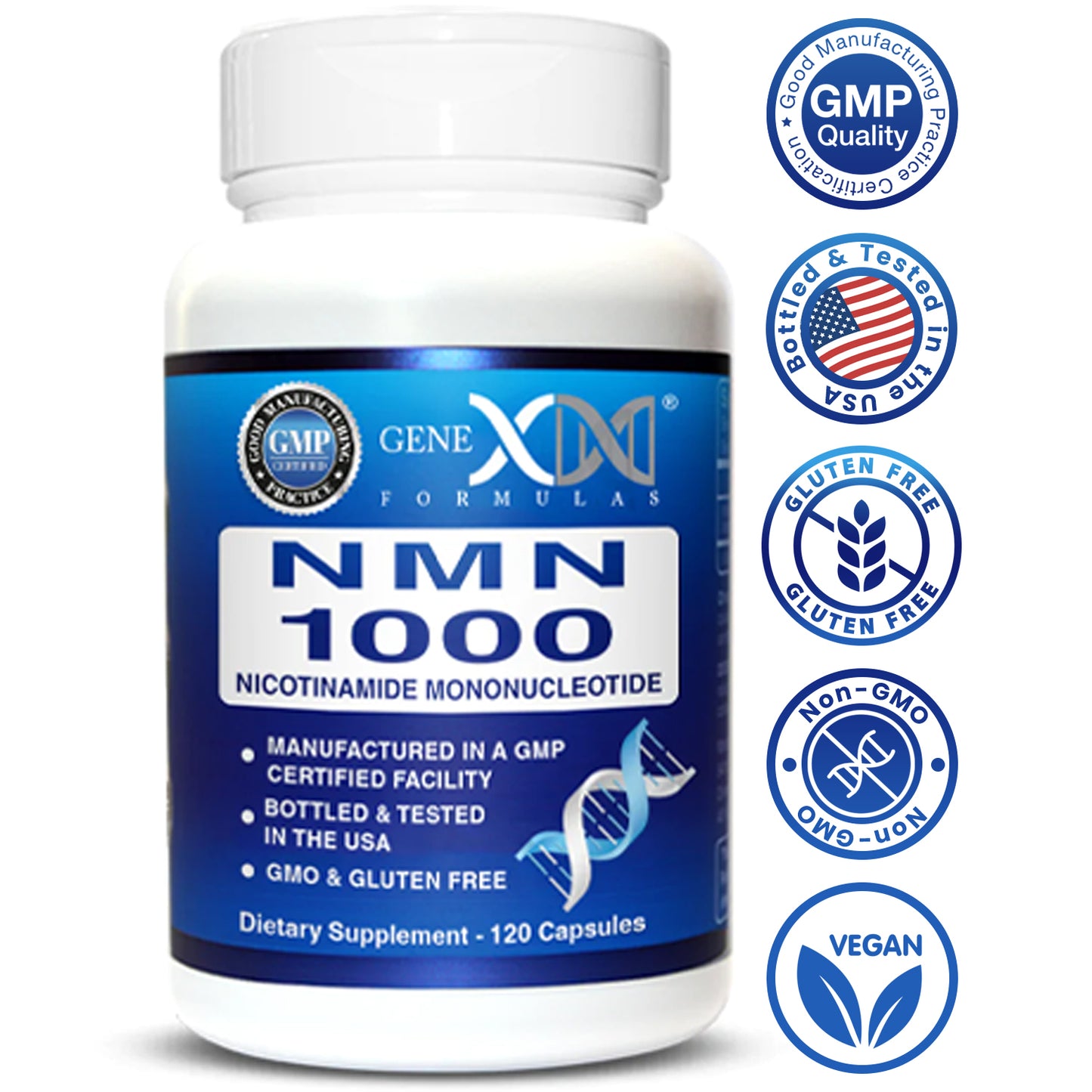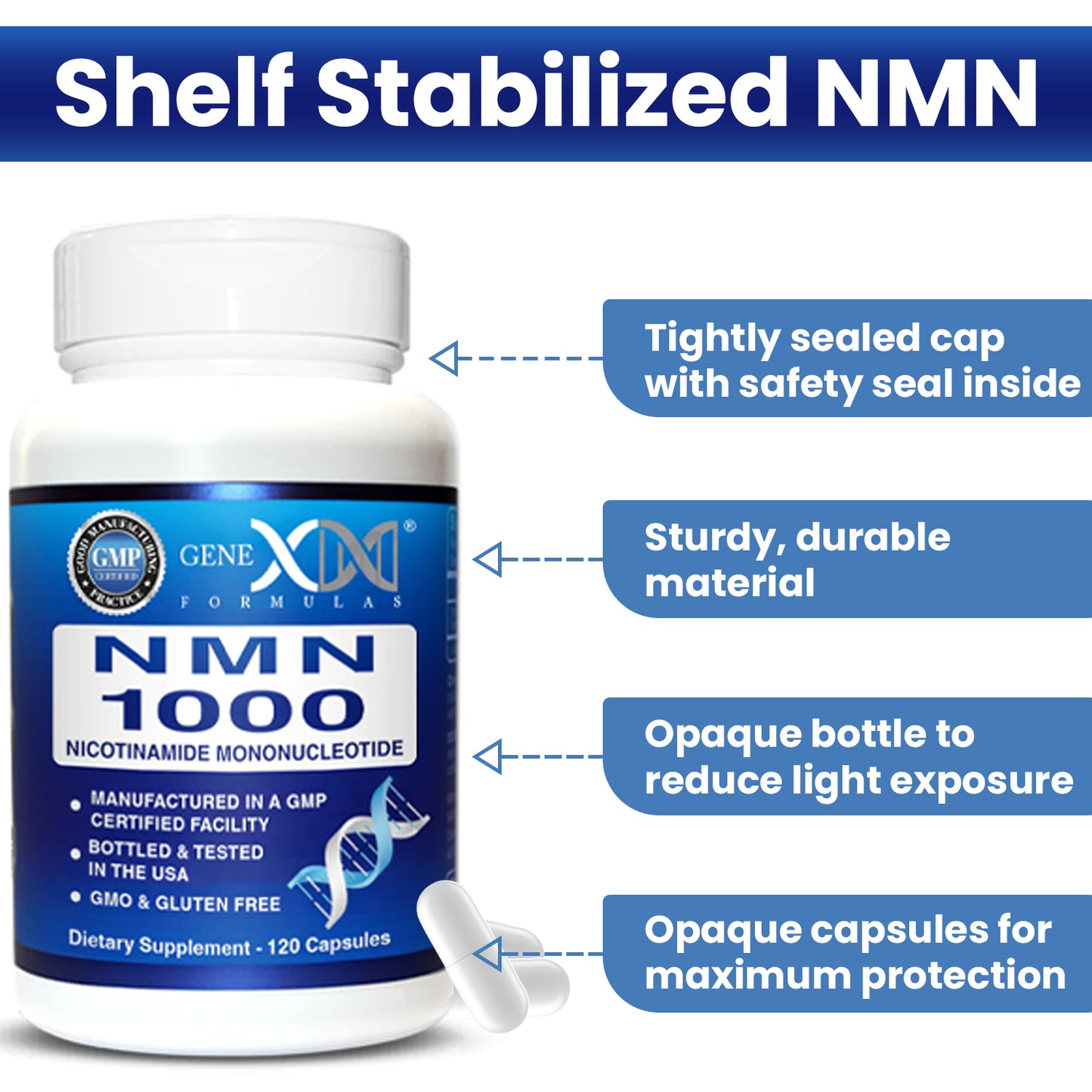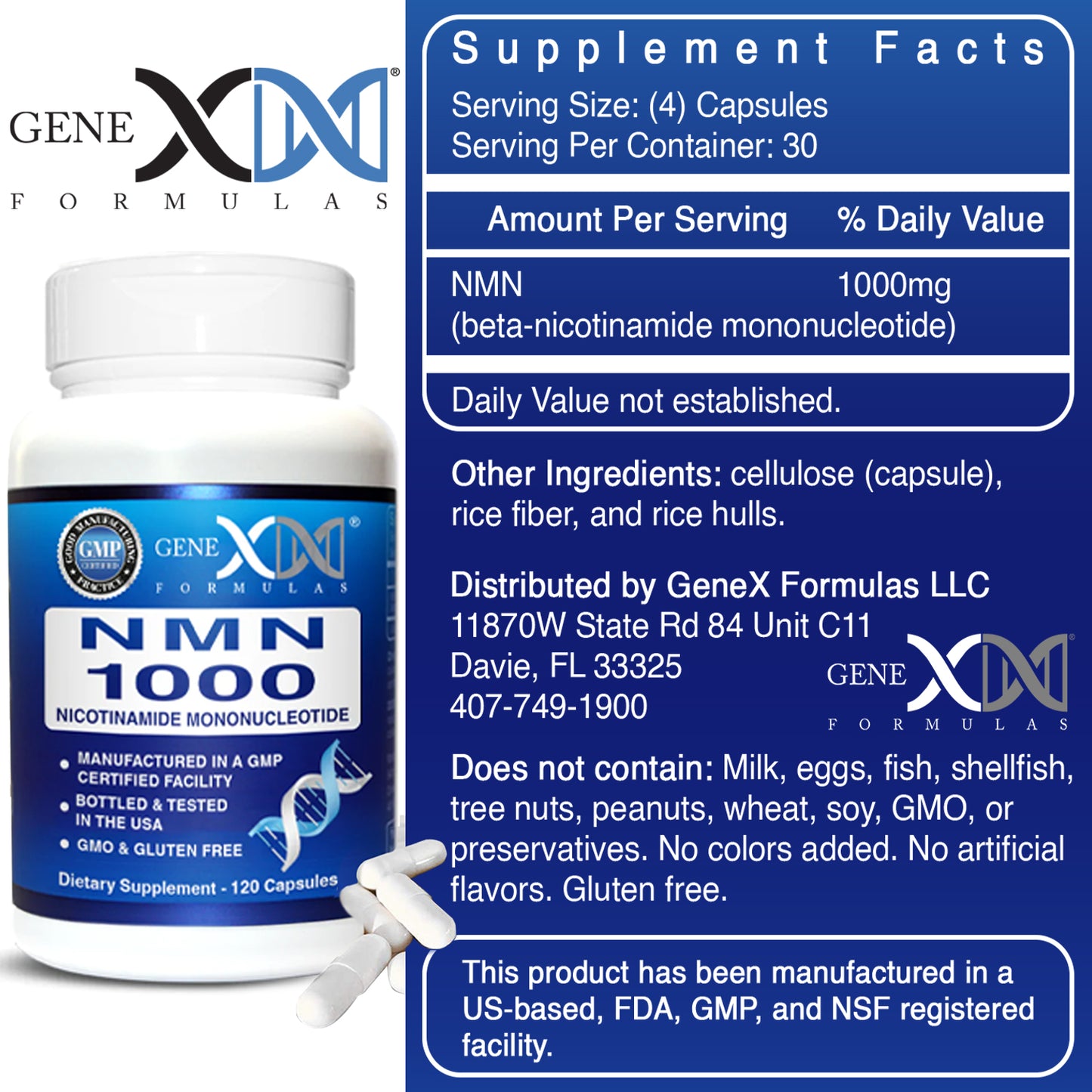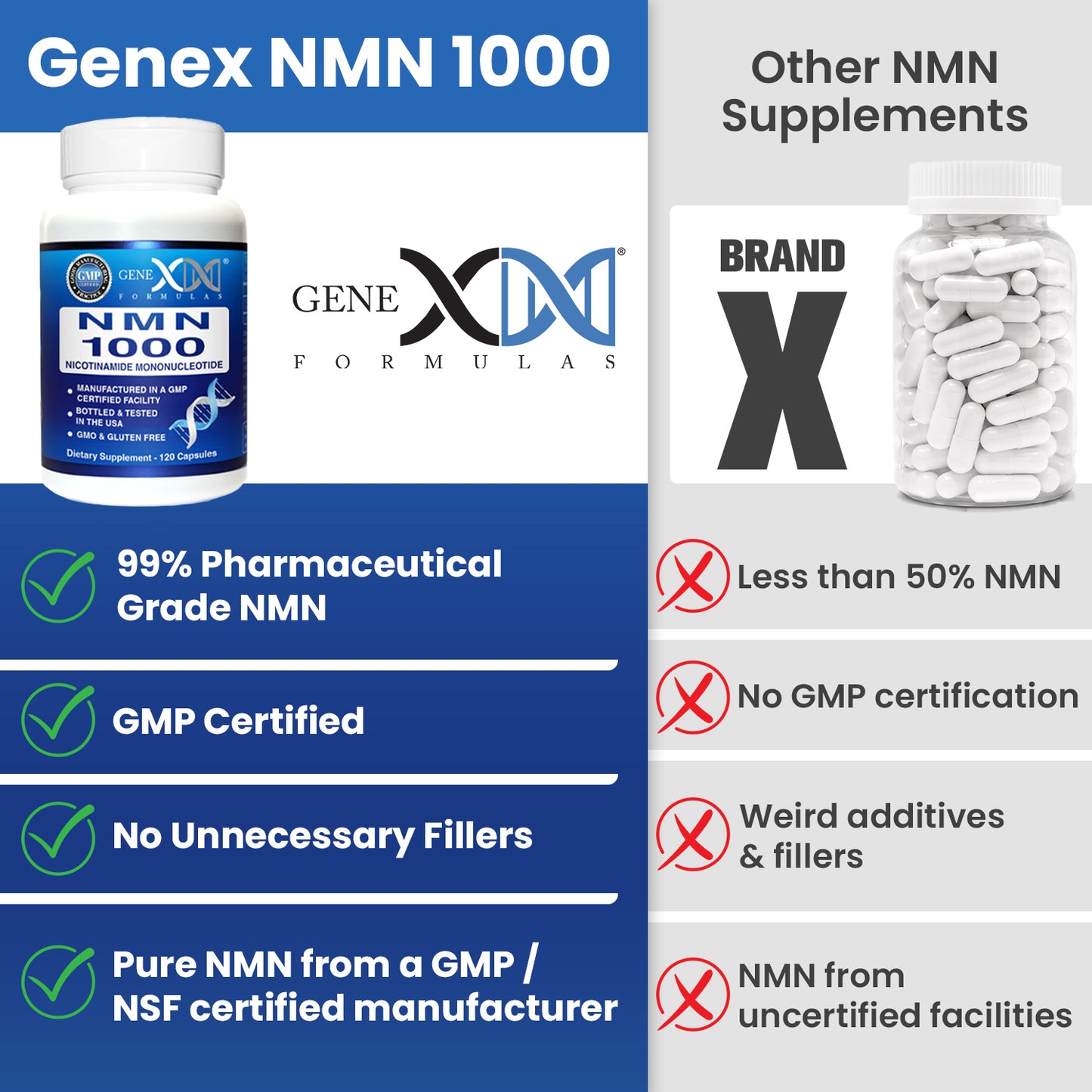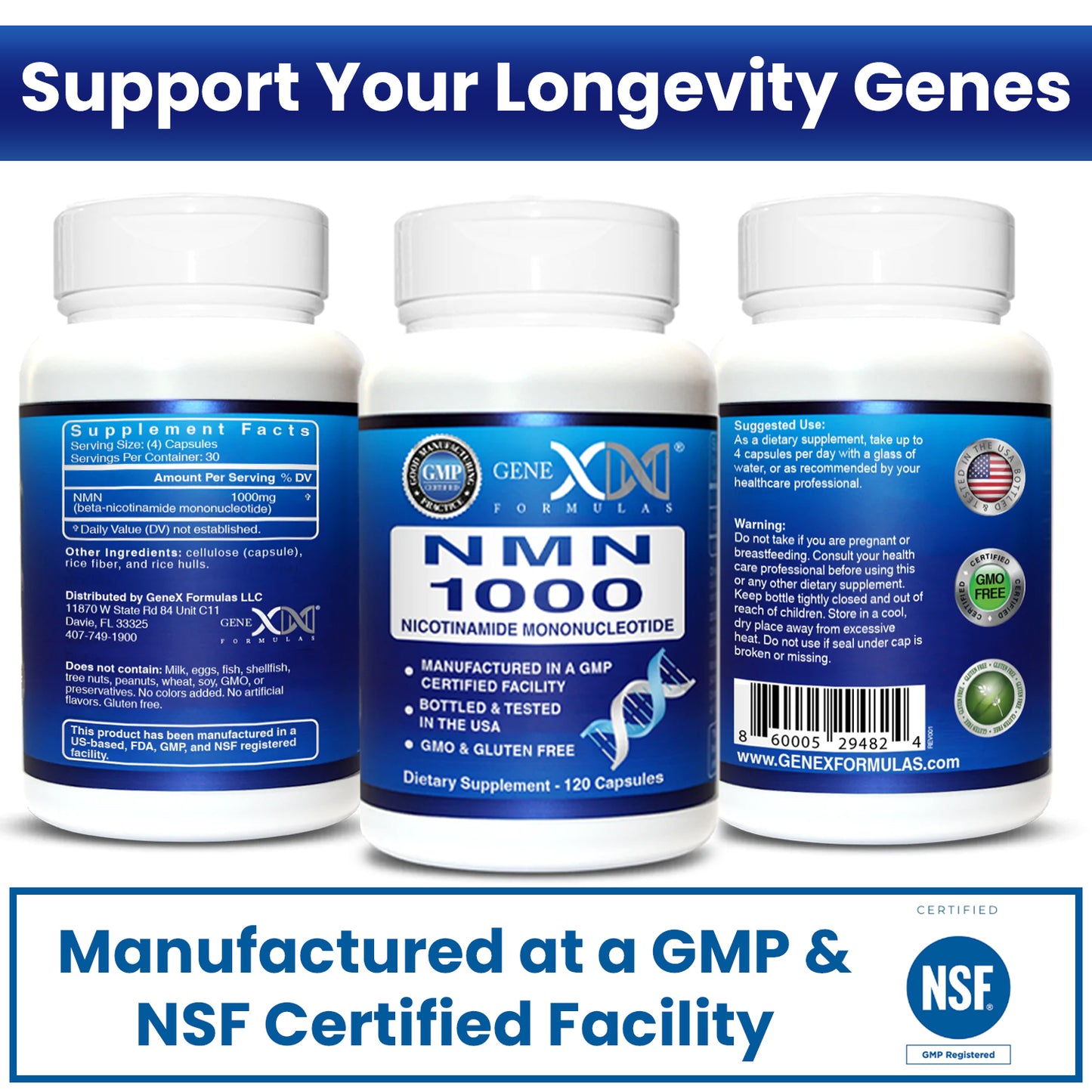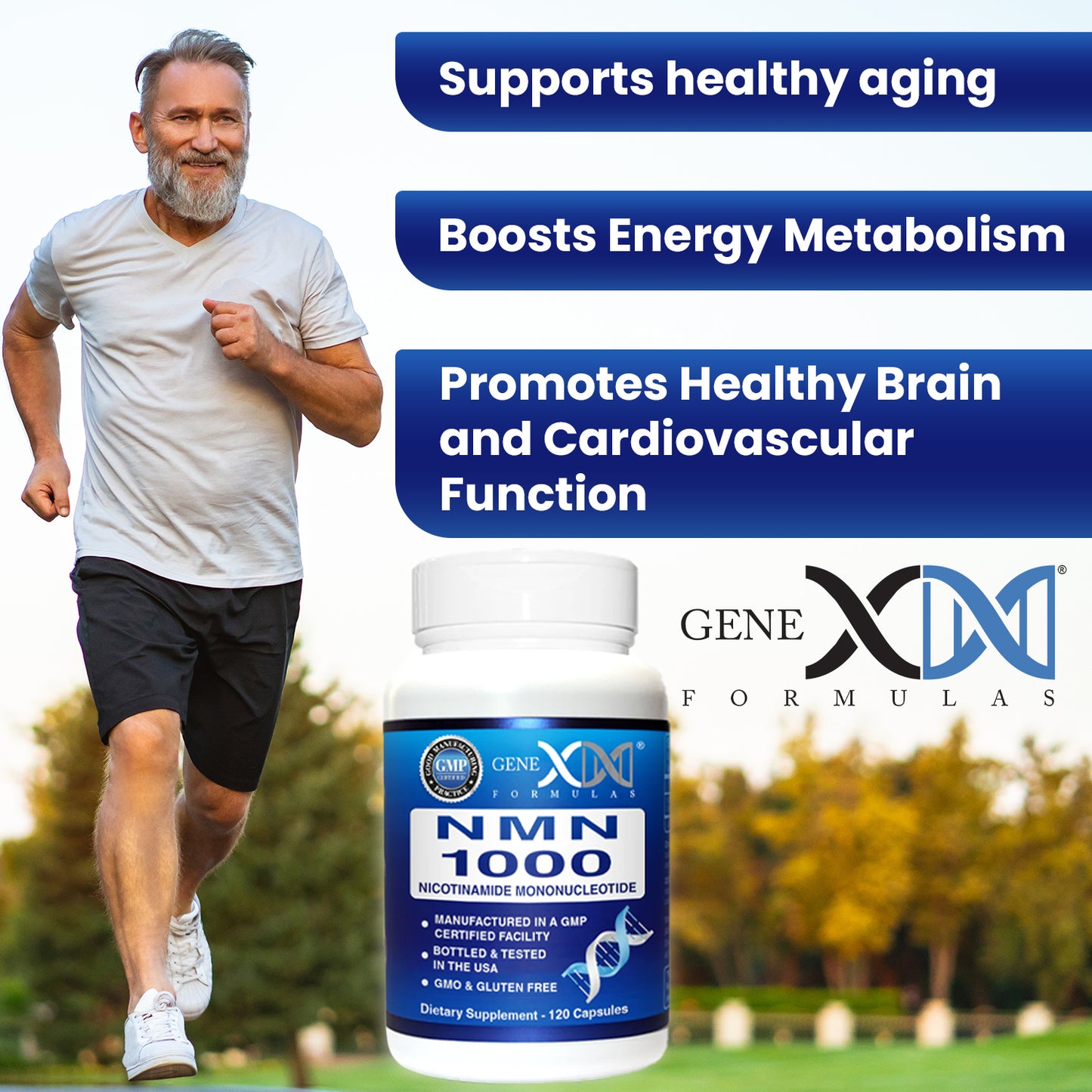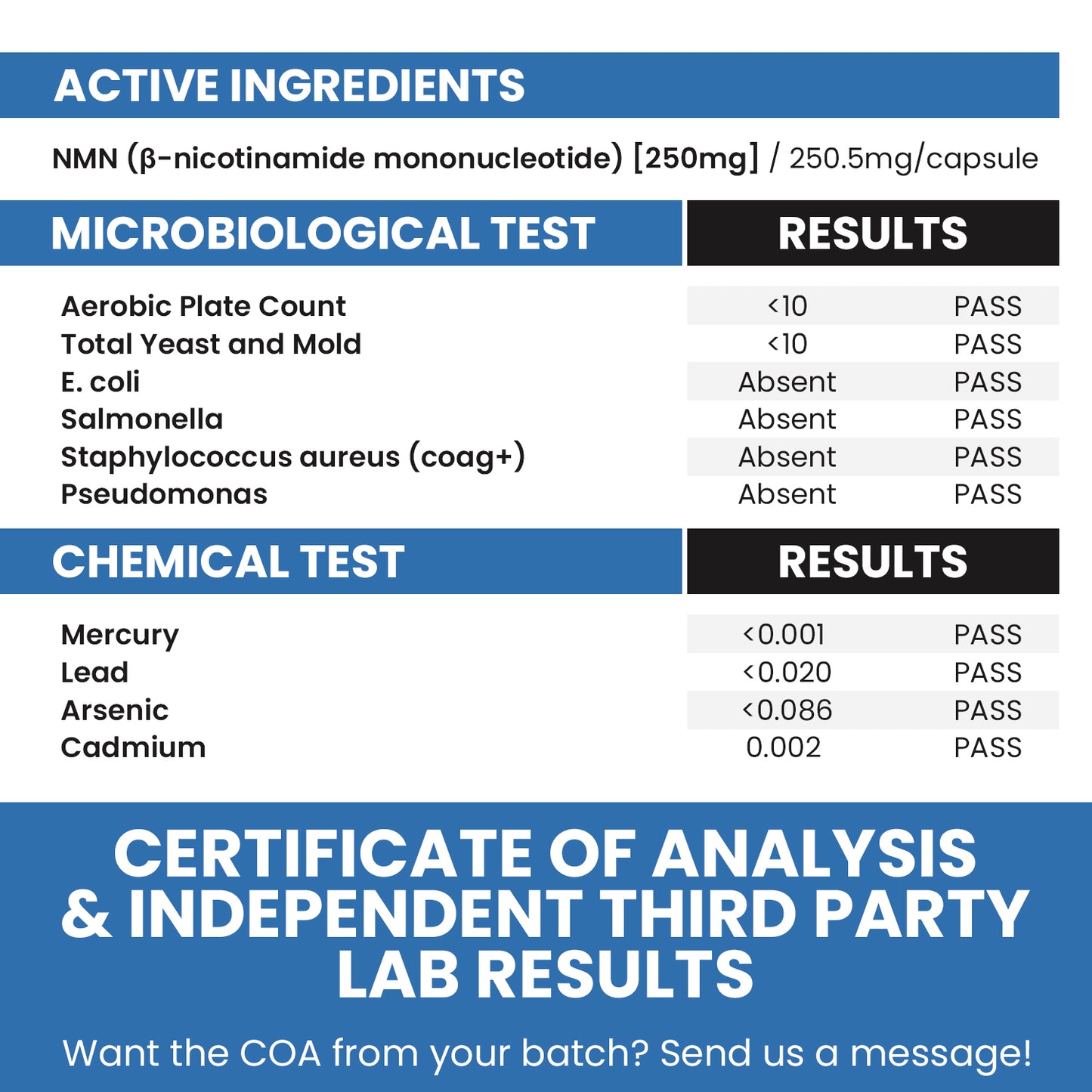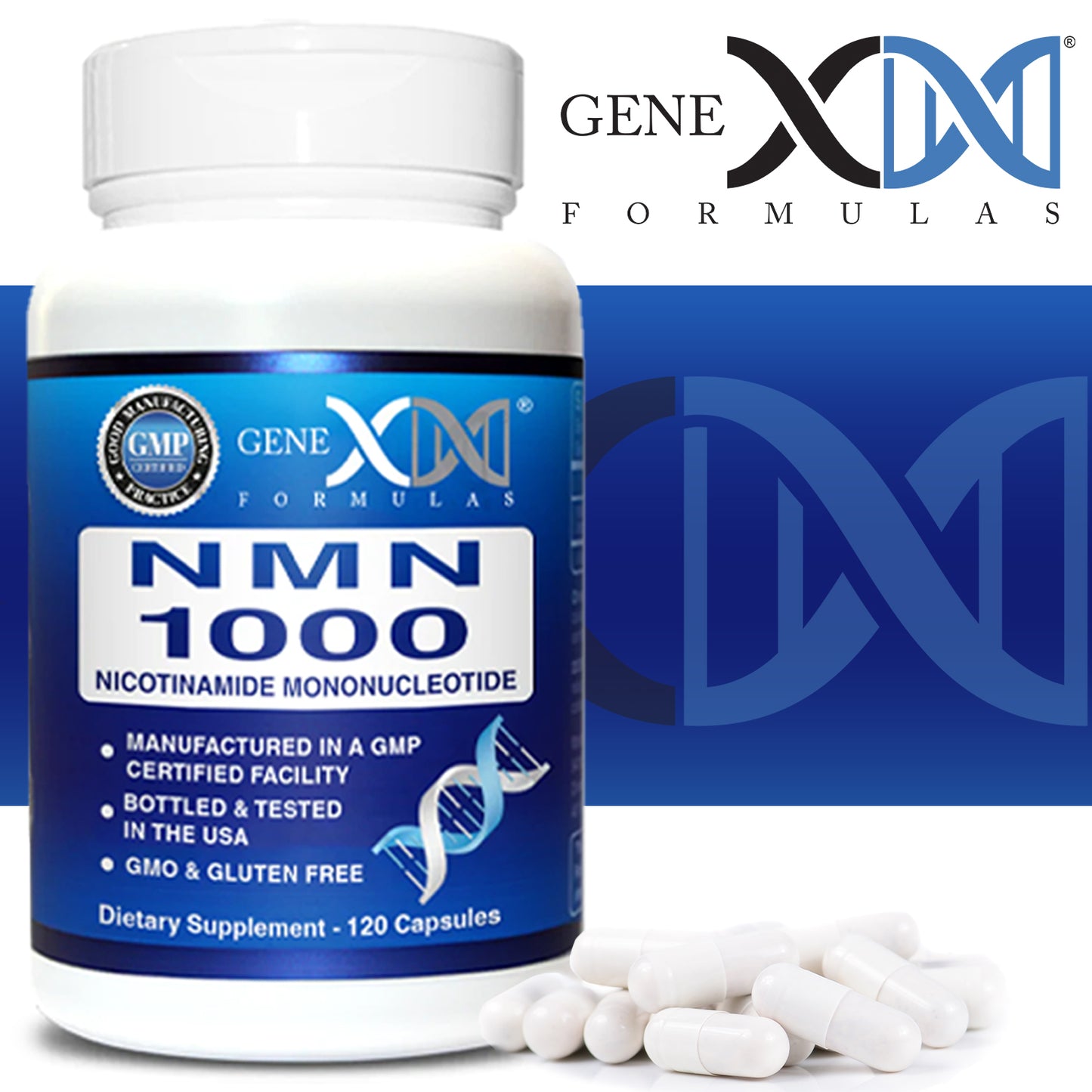 All Genex NMNs products are tested, encapsulated and bottled in a GMP and NSF certified facility in the USA.
Now available in 1000mg servings!

Our leading NMNs 1000 supplement is our most potent NMNs supplement:
• Assists with healthy aging*
• Can help with energy metabolism*
• Promotes healthy brain and cardio function*
• Supports increased NAD+ levels*
• Passed all third party lab testing
• Is shelf stabilized for your protection

Serving Size: 4 Capsules (250mg each)

Serving Suggestions:
For adults under 35: 1-2 Capsules/day†
For adults 35-45: 2-3 Capsules/day†
For adults 45-60: 4 Capsules /day*

†Serving sizes are suggestions based on previous research only. Please consult with your trusted healthcare practitioner before beginning or changing your supplementation routine.
Your Body, Your Health, Our Priority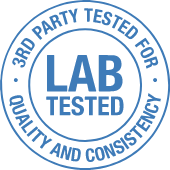 Third Party Tested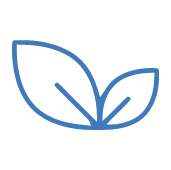 Vegan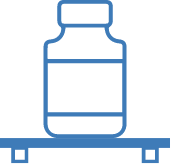 Shelf Stable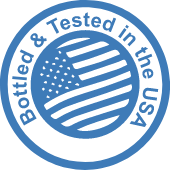 Bottled & Encapsulated in the USA
GMO Free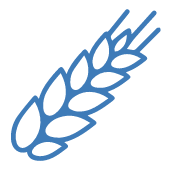 Gluten Free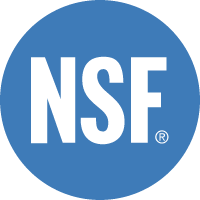 NSF Certified Facility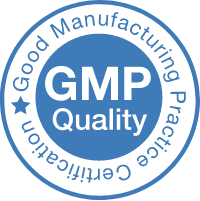 GMP Certified Facility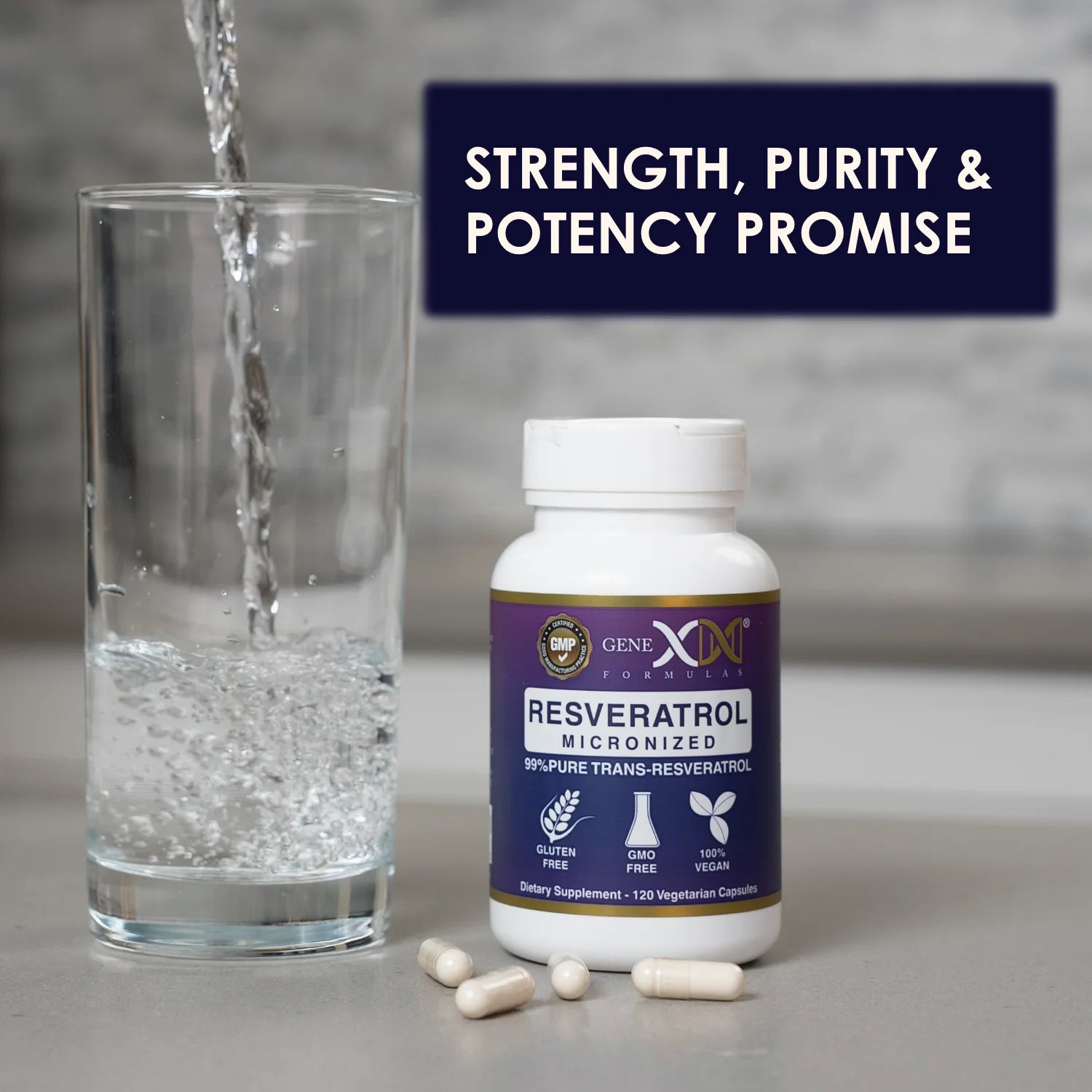 All Genex products go through three different phases of testing to ensure premium quality.

Our raw materials are tested for identity, potency, purity and heavy metals before production, and during production weights, capsule count and overall quality are checked against stringent guidelines.
Before public release, all our products are once again lab tested for purity, potency and efficacy to ensure you get the highest quality supplements delivered to your door.